Elaine Walters is the founding Executive Director and lead trainer at the Trauma Healing Project, an organization that provides professional and community training and direct healing support for survivors. Prior to this position she coordinated the Sexual Assault Nurse Examiner Program for the Attorney General's Sexual Assault Task Force in Oregon. For the last 25 years she has been a consultant, trainer and community organizer working to address and eliminate intimate violence. She has designed and facilitated workshops and trainings on many related topics and has provided direct services and support to youth and adults impacted by violence, abuse and other forms of trauma and oppression. She is involved in the effort to expand accessible trauma healing resources and to implement trauma-informed care practices regionally and state-wide.
♥♥♥♥♥
Abby Biboux

Abby is Trauma Healing Project's longest-time employee, joining the organization in 2008 as an intern from the University of Oregon's Family and Human Services program. Her talent for organization and attention to detail led her to become Trauma Healing Project's first bookkeeper, and the scope of her work has been expanding ever since, to now include grant-writing, contract oversight, and strategic financial planning. She brings a big-picture vision and a passion for efficiency to her work – friends remember her excitement in first grade when she realized she could save time by spelling her name A-B-B-Y rather than A-B-B-I-E!
Abby has also completed training as a yoga teacher in both Kundalini and Kripalu yoga, as well as training with Bessel van der Kolk, an international expert in body-based healing from trauma. She brings this wealth of experience to the mindfulness classes she teaches in Trauma Healing Project's Healing Arts Program. Abby credits yoga and meditation with supporting her through challenging passages in her own life for more two decades now, and is honored to create the same "safe container" for others that she has benefitted from in her own practice.
Q. What is your favorite thing about working at Trauma Healing Project?
A. "The collaboration between staff! I just notice how intentional we are with each other here, how we care for each other and how that makes it easier to be open and to ask for help when we need it. This place has always supported my interest in practical work – all things financial – as well as my interest in yoga and meditation."
♥♥♥♥♥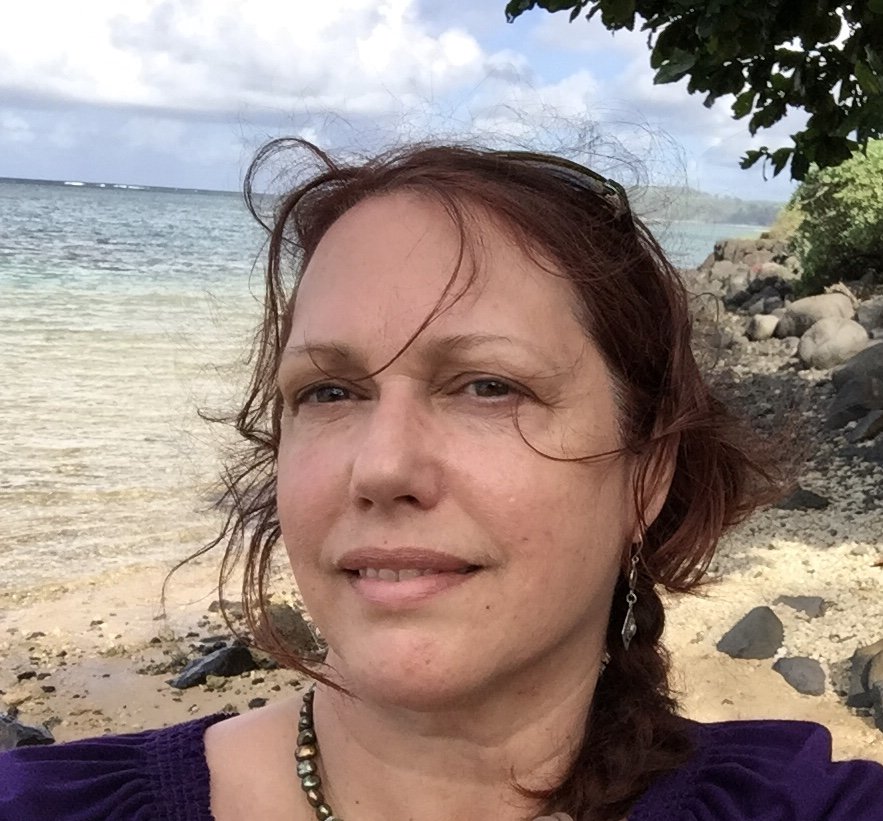 Dawn McIlwain first connected with the Trauma Healing Project as an artist, and then as a volunteer Reiki practitioner.  In 2014 she joined the THP staff and is now the Healing Arts Program Coordinator.  Dawn brings with her a passion for being of service and considers it a privilege to work with others on their healing journeys, whether this means listening, witnessing their healing process, or being able to work directly with participants.  Dawn is a Usui & Holy Fire Karuna® Reiki Master Teacher, cross-cultural Shamanic practitioner and multi-media artist.  She is also a certified Dancing Mindfulness facilitator and offers a monthly class here at the Trauma Healing Project every 4th Friday of the month.
"I love being able to work with the participants, who are some of the strongest and most resilient people I have ever met.  It is also a joy to work with staff and practitioners who bring their passion and compassion with them every day."
♥♥♥♥♥
Healing Arts Program Assistant

Hugo joined the Trauma Healing Project team in the summer of 2019 as the Healing Arts Program Assistant. He has been involved with THP since 2017 as an intern through the Family & Human Services program at the University of Oregon. Hugo runs the day to day interactions that take place at the front desk of THP and is always willing to offer help with a smile to those who come through the door. His duties include the intake processes for THP, creating/running the orientation to the Healing Arts Program, scheduling appts, data entry, and making sure all participants feel welcomed at the Trauma Healing Project. He got involved with the Trauma Healing Project because he loved the healing atmosphere as well as THP's mission to heal and better inform the community at large regarding trauma.
Hugo is a recent graduate of the Family and Human Services Program at the U of O and eager to make a difference in the community. He is a native Spanish speaker and identifies as a member of the Latinx community. He adheres to social justice practices and is actively working towards increasing the inclusion as well as awareness within the Latinx community about the impacts of trauma. He has been with many different populations including children, special needs, the homeless, and is still exploring fields to find the population that best suits their personal professional goals. He dreams of one day becoming a Counseling Psychologist and offering his services to those who really need it. He tries his best to remember everyone's name and will be happy to help you the best he can once you walk through our door.
Q: What do you hope to learn from your time at the Trauma Healing Project?
A: "The ability to further my understanding of trauma informed practices and confidence that my experiences here will help me in the future better serve the community at large. I also hope to learn everything I can from the amazing people that work here!"
♥♥♥♥♥
Jill Reece
Training & Consultation Coordinator
Jill joined the Trauma Healing Project team in 2016 as the Administrative Coordinator and took on the role as Training & Consultation Coordinator in 2020. Her work consists of supporting all the departments in their administrative needs, exploring her creative side in the creation of a biweekly newsletter, making community information available and generally trying to make others' lives easier with the behind-the-scenes tasks. As an incurable introvert, she thrives in the day-to-day background work that is necessary in a busy non-profit.
She comes to the THP with a BA in Spanish, an MA in Contemporary Hispanic Studies and a Minor in Food in Culture and Social Justice. She spent eight years working in the field of English as a Second Language, teaching beginning English and helping with class registration administration. During those years, traveling to Spanish-speaking countries such as Ecuador, Argentina, Colombia, Mexico and Spain only reinforced the idea that no matter what language we speak, we all have value as human beings. For that reason, she has an unusual obsession with trying to remember people's names.
As a native Oregonian, she loves the outdoors and explores the Northwest hiking trails often and has climbed the South Sister twice.
"Whole, nutrient-dense food and movement truly are the best medicine, along with great friends, sunshine and fresh air. It's my goal to see all our participants leave here with the tools they need to find their healing and to feel like they truly matter."