Executive Director
Elaine Walters is the founding Executive Director and lead trainer at the Trauma Healing Project, an organization that provides professional and community training and direct healing support for survivors. Prior to this position she coordinated the Sexual Assault Nurse Examiner Program for the Attorney General's Sexual Assault Task Force in Oregon. For the last 25 years she has been a consultant, trainer and community organizer working to address and eliminate intimate violence. She has designed and facilitated workshops and trainings on many related topics and has provided direct services and support to youth and adults impacted by violence, abuse and other forms of trauma and oppression. She is involved in the effort to expand accessible trauma healing resources and to implement trauma-informed care practices regionally and state-wide.
♥♥♥♥♥
Trauma-Informed Care Consultant
Nan Silver joined the Trauma Healing Project in 2018.  She was hired as a consultant working on the Trauma Informed System of Care contract.  Prior to THP, she was the Child Welfare Program Manager in Josephine County, and worked with Child Welfare in Lane County before moving to Grants Pass.  She has worked in multiple social service settings in Lane County, including the Commission on Children and Families and Lane County Child and Adolescent Behavioral Health.  She has a Bachelors in Social Work from the University of Montana and a Masters in Social Work from Columbia University.
She moved to Oregon in 1993 because of the proximity to the ocean, the mountains, and the rivers, and takes full advantage of them whenever she can.   She is a long-time environmental advocate and is also committed to inspiring community health and resiliency. 
♥♥♥♥♥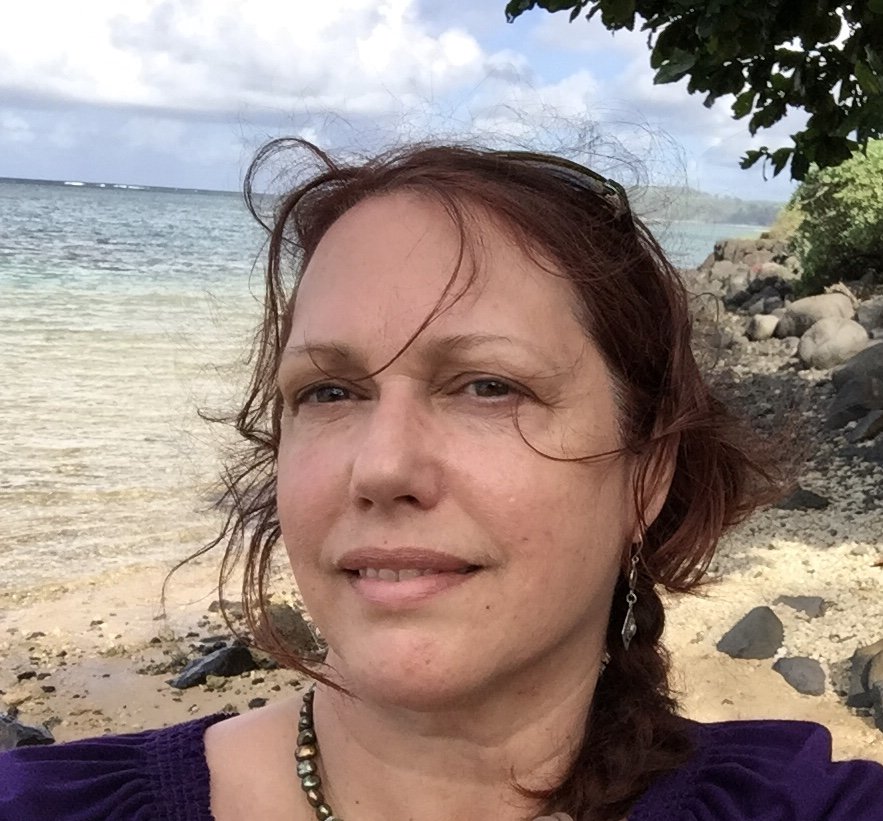 Healing Arts Program Coordinator
Dawn McIlwain first connected with the Trauma Healing Project as an artist, and then as a volunteer Reiki practitioner.  In 2014 she joined the THP staff and is now the Healing Arts Program Coordinator.  Dawn brings with her a passion for being of service and considers it a privilege to work with others on their healing journeys, whether this means listening, witnessing their healing process, or being able to work directly with participants.  Dawn is a Usui & Holy Fire Karuna® Reiki Master Teacher and multi-media artist. 
"I love being able to work with the participants, who are some of the strongest and most resilient people I have ever met.  It is also a joy to work with staff and practitioners who bring their passion and compassion with them every day."
♥♥♥♥♥
Administrative Coordinator
Patricia Cortez joined the Trauma Healing Project as Administrative Coordinator in 2021. She is an indigenous born Salvadoran-American who immigrated to the United States in the 1980's. She played a part in the birth of Trauma Healing Project in 2000 and has looked forward to again being an integral part of THP ever since. Having escaped political violence in her native country, she has developed a deep understanding of trauma and the trauma that immigrants experience in our community. Patricia is committed to providing trauma-informed services here at THP. As a Reiki Master, she has her own private practice that includes indigenous practices and spiritual counseling. She is bilingual and bicultural Spanish and English. Patricia loves communing with the natural elements, earth, air, water and fire and loves spending time in her home sanctuary in deep spiritual practices.
"I believe that humans can heal from trauma. Adversity makes us stronger!"
♥♥♥♥♥
Training Program Coordinator
Jill Reece joined the Trauma Healing Project team in 2016 as the Administrative Coordinator and took on the role as Training Program Coordinator in 2020. Her role consists of behind-the-scenes work in support of our trainers and managing training registrations.
She comes to the THP with a BA in Spanish, an MA in Contemporary Hispanic Studies and a Minor in Food in Culture and Social Justice. She spent eight years working in the field of English as a Second Language, teaching beginning English and helping with class registration administration. She is also a Nutritional Therapy Practitioner specializing in an educational focus.
As a native Oregonian, she loves the outdoors and explores the Northwest hiking trails often and has climbed the South Sister twice.
"Whole, nutrient-dense food and movement truly are the best medicine, along with great friends, sunshine and fresh air. It's my goal to see all our participants leave here with the tools they need to find their healing and to feel like they truly matter."
♥♥♥♥♥
Fiscal and Operations Coordinator

Dzhamilia Suerkul